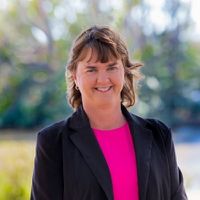 About
Maryanne has a wealth of knowledge and experience in Real Estate. Her rapport with her clients guarantees her success. She has the ability to guide you through the sales process efficiently and help you receive top results!!
Contact
Properties listed by Maryanne Arici
"professional agent"
Maryanne was a pleasure to deal with, she was honest and professional throughout the complete process. Maryanne had also kept in touch with us with market updates for a couple of years, before we decided to put our property on the market.
- Kerry & Anthony
Loganlea
---
"Easy to deal with"
Great Agent, easy to deal with, keeps you inform through the process.
This is our second or is it third house we got through Maryanne. She knows exactly what we are looking for and only sends us potential listings that fit our criteria. She is very easy to deal with and keeps you informed throughout the process. You won't go wrong with Maryanne :)
- Loong & Michelle
Logan Reserve
---
"oo0agent extra-ordinaire"
I'd had dealings with Maryanne before, so I made sure to track her down when I was needing an agent. She is the real deal! She's genuine, & with you every step of the way. She knows her stuff & is always available. Nothing is too much is too much to ask of her. I really couldn't rate her more highly
- Teresa
Beenleigh
---
"Thanks for selling my house"
I found Maryanne from Blink Realty a pleasure to do business with. All enquiries were promptly addressed in a fast and professional manner. When I sell my next house I will most certainly choose them again. Great work!
- Ben
Mount Crosby
---
"Experience, experience, experience!"
If you need to sell your house, Maryanne is the lady to do that for you! We found Maryanne to be honest, down to earth and she had the kind of knowledge that only comes with years of experience in real estate. Maryanne knows what buyers want. She went over and above to sell our house and to make sure nothing went wrong during the contract stage. I cant recommend Blink Real Estate enough. They were fantastic to deal with, and so supportive. Thank you Maryanne!
- Sara
Mount Crosby
---
"great agent - Maryanne"
Fantastic agent, sold the property within 2 weeks and got a price which was where she estimated we would get. Kept in touch throughout the whole process
- Phil
Crestmead
---
"Fantastic agent"
Maryanne is a great agent who I would recommend to anyone wanting prompt reliable service
She knows her stuff, communicates well with me on the progress of my sale
Answers all my questions no matter how silly
Gives 100% all the time
Is always contactable
- Wendy
Crestmead
---
"Amazing agent"
Maryanne is the Best agent to give best results
- Sara
Crestmead
---
"Excellent Agent"
Maryanne was extremely helpful, professional and responsive. Maryanne is a very trustworthy agent and kept her word through the entire process. Strongly recommend her services and really happy with the end outcome. Great work!
- Richard
Crestmead
---
"Above and Beyond"
Maryanne went above and beyond her duties and responsibilities during the sale of our property, she even managed to fix an activated, yet faulty, smoke alarm on a weekend!
Maryanne is professional and friendly, which made us feel confident in her abilities and knowledge. She assisted us every step of the way.
Thank you so much Maryanne!
- Philippa & Neville
Crestmead
---
"Quick, easy process"
Dealing with Maryanne was a breeze, easy clear communication, she really stayed on top of things and was always contactable. Knowledgeable, friendly, great service. She found a buyer really quickly without having to market the property. Would definitely make Maryanne and Blink Realty my first port of call again.
- Neil
Redbank
---
"Crestmead QLD"
Testimonials
Crestmead QLD
I recently engaged Maryanne to sell my first property. Never having sold a property before, I was of course full of questions regarding process, documentation and the market. She was always happy to answer my questions and point me in the right direction to obtain further information. She was honest and realistic right from the start regarding pricing and timelines for my property's potential sale, and as it turned out, she was spot on regarding both. She took extra time prior to listing to complete an inspection of my property with me and advise me of some pre-sale property preparation tasks so I may get the most from my sale, as well as 'held my hand' the entire way through the process. She was always prompt when arriving for Open Houses and notified me at every contractual development, even before my own solicitor did on most occasions. She went out of her way to drop and collect sale documentation and was always warm and friendly. If you are looking for an honest, reliable agent with whom you know where you stand right from the start, doesn't play games, is upfront about all fees, timelines and processes and also goes the extra mile to ensure you feel comfortable throughout the entire sale process, I highly recommend Maryanne.
Cindy
- Cindy
---
"Kingston QLD"
Maryanne Arici sale consultant from Blink Realty very hard working and look after her clients. With that nice personality Maryanne could sell any real state .I would recommend Maryanne to sell your property. Give Maryanne from Blink Realty a call you wont go wrong.
Barry Smith
- Barry Smith
---
"Waterford West QLD"
Maryanne was very professional and kept me informed on all aspects of my sale at all times and I would highly recommend her to her anyone!
Julie Trevor
- Julie Trevor
---
"The agent you need!"
Maryanne helped us buy an investment property. She came to our first meeting enthusiastic and well prepared, and every interaction we had with her after that was the same. She proposed an efficient sale process, arranged for inspections, gave us good and thoughtfully critical advice on the property. She is professional, knowledgeable, approachable, personable, patient and incredibly generous with her time (including mornings, evenings, and weekends). Buying a home in this market is challenging, but working with Maryanne made it as painless and straightforward as possible. We highly recommend her.
- Anisha & Prasanta
Redbank
---