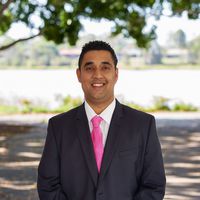 About
Anish Morris
Anish Morris
Sales Consultant
Email: - [email protected]
Mobile: - 0426 887 239
B/hours: - 07 3803 6171
Anish comes with experience and great service. He prides himself on customer service and results! He has a passion for real estate and loves to help people in the process.
Contact
"Raceview QLD"
A pleasure to do business with. House sold in less than a week for more that we thought we would get. Great work ANISH!!!
Mark
- Mark
---
"Logan Central QLD"
Anish is a pleasure to work with. Even thought he is a relatively new to this industry, he has wide knowledge on the area and works very hard for his clients. He is never to busy for you. I would recommend him to all my family and friends.
Branka
- Branka
---